Professional IT Support in Berlin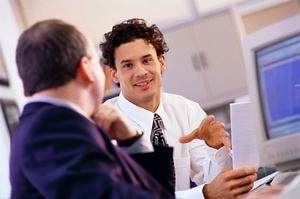 Discover the advantages of a reliable IT system house. With us in Berlin, you are in the best hands when it comes to network support, IT outsourcing, firewall support and Google Workspace. Our experienced team ensures that your IT runs smoothly and you can focus on your core business.
Contact us now and learn more about how we can help you!
Who we are
GEOTEK Datentechnik GmbH is a well-known IT service provider located in Berlin, Germany. Founded in 1980 as a research company in cooperation with the Berlin Government, our core business is IT consulting and IT outsourcing support for computer networks of any size, including software deployment, application management and help desk support.
Based on the availability of new virtualization software, we also offer a unique Hosted Virtual Server solution as an alternative to classical office file servers. We are particularly geared towards setting up complete IT infrastructures for international companies coming to Berlin or other locations in Germany.
If you are a multinational company, you know the advantages of centralized administration. But there are still some IT tasks that need the physical presence of a technician, such as first time installation, emergency support, on-site-training, providing internet access or buying localized computer equipment. If your company spans multiple time zones, it is also difficult to maintain centralized hotline support during remote local business hours and in German.
GEOTEK can help you reduce travel expenses and other costs, by providing all the services that are impractical from your central IT department to supply. More about our IT Service...